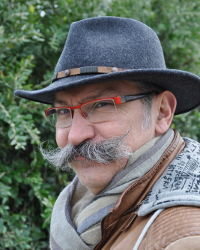 Eric Adamkiewicz

Lecturer in Sports Management and Land Planning, University of Toulouse III, Paul Sabatier
---
Eric Adamkiewicz has been a university professor since 1992, but he later decided to put his teaching career on hold for 11 years from 2003 to 2014. During this time, he took on different positions and explored other fields. He's been able to confront theories to actual practices.
Eric worked for 15 years as a Research Professor at the University of Toulouse III, and was later managing some tourism, sport and recreation infrastructure for 11 years. He was the General Manager of the tourism bureau at Les Arcs-Bourg St Maurice (2003-2009), then Head of the tourism and mountain economy department at the Drome County Council (2011-2012), and was finally appointed Sporting Director of Grenoble where he supervised the Mountain mission (2012-2014).
Overall, Eric has 25 years of consulting experience in tourism, sports, and recreation site planning.